Top 10 Natural Uses for Witch Hazel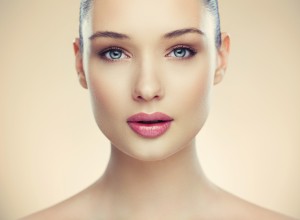 You may have seen a dusty bottle of the stuff hanging out in your grandmother's bathroom and wondered what it was used for. Here are the top 10 natural uses for witch hazel.
What is Witch Hazel?
Witch hazel is an astringent made from the bark and leaves of a plant called H. virginiana. The medicinal use of witch hazel can be traced back to early Native American times. The Potawatomi Indians soothed aching muscles by steaming twigs from the H. virginiana plant over hot rocks. Upper respiratory problems were treated by the Iroquois when they brewed tea from this winter-flowering bush.
Top 10 Natural Uses for Witch Hazel
In modern times, witch hazel comes in a bottle and can usually be found in the First Aid department of your local grocery store or pharmacy.
Here's what this inexpensive natural remedy can do for you:
1.     Treats Acne
One of the most popular uses for witch hazel is acne treatment. Witch hazel is a natural skin toner that treats and prevents acne breakouts by balancing the pH level of your skin.
Witch hazel is also a powerful disinfectant that gently cleans bacteria and dirt from your face. The tannins in which hazel make it a strong antioxidant for your skin that fights inflammation and reduces future breakouts.
The best way to use witch hazel for acne is to wash your skin with a mild soap and a bit of baking soda for exfoliation. Pat your skin dry and pour a bit of witch hazel onto a cotton ball. Rub over face, neck, back, and shoulders at least once per day.
2.     Prevents Razor Burn
Witch hazel is a natural anti-inflammatory that can both treat and prevent razor burn. For best results, abrade the underarm or bikini area by putting some baking soda on a washcloth and gently scrubbing. Rinse the area with cold water to close the pores. Shave with a sharp razor and towel off. Pour some witch hazel onto a cotton ball and dab over freshly-shaved areas.
3.     Eases Bug Bite Sting
Spring and summer is the time to get out there and go hiking, picnicking, and playing in the sun. It's also the time to battle bugs. Ease the sting of bug bites by dabbing a bit of witch hazel onto the site. The natural anti-itch and anti-inflammatory properties of witch hazel make it the go-to cheap natural remedies for all things that 'bug' you.
4.     Soothes Hemorrhoids
There is nothing fun about hemorrhoids and neither is the cost of treatment. The great news is, you can soothe hemorrhoids at a fraction of the cost with nothing more than a good old bottle of witch hazel and a clean cotton ball. Gently clean the area and apply a cotton ball saturated with witch hazel between your butt cheeks and leave on overnight.
5.     Prevents Skin Irritation During Eyebrow Threading
Witch hazel not only treats and prevents razor burn; it's also used during eyebrow threading to prevent irritation of the skin. Eyebrow threading is an ancient hair removal method that uses 100% cotton threads to quickly remove unwanted facial hair. The witch hazel prevents stinging and tones freshly-plucked skin.
6.     Treats Poison Ivy and Oak
Another of the more popular health benefits of witch hazel is its ability to treat poison ivy and oak. Witch hazel dries out the infection while protecting skin from the scarring caused by scratching.
7.     Eases Diaper Rash
If you're worried about the chemicals in some butt creams for babies, give witch hazel a try. Witch hazel gently rubbed directly onto the diaper rash will dry out the inflamed skin patches while protecting delicate skin. Wait for the witch hazel to dry and put the diaper back on. Within a few days, the diaper rash should be gone.
8.     Heals Bruises
Witch hazel is a natural anti-inflammatory that also works to improve blood circulation around a bruise. Just dampen a towel or cotton ball with the toner and leave it on for 5-10 minutes or until swelling subsides.
9.     Treats Sunburn
The health benefits of witch hazel continue with its ability to soothe the sting of sunburn. Just pour witch hazel on a paper towel and gently pat on the affected area. It may sting worse for a couple of minutes but you will experience lasting relief from then after. Witch hazel also prevents the flaking and peeling that often accompanies a bad burn.
10.    Prevents Dry Skin
Witch hazel also prevents dry skin by locking in moisture. Simply apply the toner before toweling off after a shower then follow with your favorite moisturizer.
As you can see, there are many health benefits to using witch hazel. It's the money-saving natural remedy you should have in your medicine cabinet at all times!