Medical Tourism: Should You Travel Abroad for Medical Care?
by Richard Keane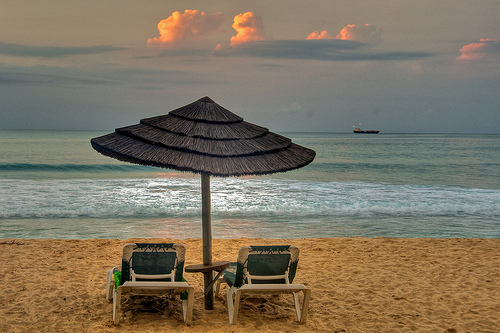 Can you save money, get a surgery and have the time of your life at the same time? You can if you decide to be a medical tourist. Some people travel abroad to exotic locations so that they can cure their disease while enjoying their vacation.
Medical tourism is the process of travelling overseas to seek medical treatment. Most medical tourists travel abroad to seek treatment that is either unavailable in their home country or unaffordable.
A majority of medical tourists live in Western European nations and North America and travel to countries such as Mexico, India, Philippines and Thailand, where they hope to receive treatment for conditions, ailments or diseases at a much cheaper price.
While some patients seek medical treatment for certain ailments or conditions, such as heart diseases, cancer or dental health problems, others travel abroad for cosmetic surgery including the likes of tummy tuck, liposuction and other similar procedures to enhance their appearance.
Whatever reason you have for seeking treatment in a foreign country, you need to consider both advantages and disadvantages before you make the decision to travel.
Advantages of Medical Tourism
Affordable Alternative to Expensive Surgery
Medical tourism offers an affordable treatment option for people unable to afford similar treatments in their home country. There are many countries abroad that offer high quality treatment at a very affordable rate.
It can actually be more financially viable to combine travel and treatment rather than receive treatment in your home country. Indeed the savings can be quite significant.
As an example, say an American carpenter is planning to have a coronary bypass surgery. This operation performed in the USA would cost about $80,000 but in countries such as India it would cost a maximum of only $10000. Such savings are quite significant. Other dental treatments like dental implants can also be considerably cheaper.
Relax in Your Vacation While You Heal
Patients who receive treatment at exotic locations such as Mexico or Thailand also get to enjoy a holiday as they recover from treatment. The warm tropical climates at such locations make healing a lot easier on the body and faster.
Seaside air is also very refreshing to the body, especially to people recovering from an illness and others with conditions such as asthma.
Wide Variety of Treatment Options
Patients who opt for treatment abroad have plenty of treatment options. Countries such as India offer a good standard of treatment but for a lot less, while other hot spots might be a bit more costly but have other sightseeing options that attract.
The patient will be able to weigh up their options and then decide on their preferred destination. Locations such as Mexico are affordable, but language barriers may prevail or security might be a concern. Locations such as Thailand are considered a lot safer with much better infrastructure.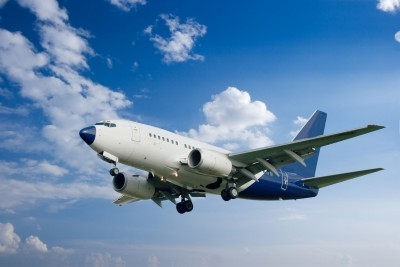 Disadvantages of Medical Tourism
Insurance Hassle
There are some discrepancies with insurance cover. Some procedures may not be covered by medical insurance policies. Others insurance claims may not be transacted due to varying or different laws in certain countries.
This presents quite a dilemma and sometimes it might be necessary to discuss matters with an insurance provider to understand what is covered and what is not. Many years ago insurance providers did not cover any medical tourism procedures. Today, however, they are more flexible and some procedures may be covered to help budget the costs.
Extra Travel Cost
A patient travelling overseas for treatment might be unable to travel alone and could need a person to accompany them; this may be a close relative, spouse or family friend.
This raises the costs of the treatment overall, due to extra accommodation and transportation costs to be incurred.
Language Barrier
Travelling to an overseas destination for the first time where language is different and the food and customs are strange can be unnerving. Communication barriers can prove to be a hurdle and may be a huge impediment to the treatment process.
Sometimes a translator may be included as part of the package, but this may increase the cost. Challenges may also arise due to cultural practices or religious differences that are taken seriously in some countries.
Post-Surgery Follow Up
Post-operation follow up treatment and check-ups will not be possible as most patients usually have to travel back home after the procedure. It is normal after major procedure for patients to visit their doctors to monitor progress and if there are any problems.
However, this will not be possible after a patient travels back home. They will then need to consult a local doctor or surgeon back home, which can lead to more money being spent.
Based on the advantages and disadvantages, patients can decide if it is a good idea to receive medical treatment at home or abroad.
If you have decided that you want a bit of sunshine while you receive some much needed treatment, there are several resources online where you can begin your journey. A simple search of Google for 'medical tourism' is as good a place to start as any.
Many of these sites, including medicaltourism.com, medretreat.com and worldmedassist.com enable visitors to explore the different treatment options available and the countries they can visit.
It is also a good idea to find out whether your hospital is certified by Joint Commission International. JCI or Joint Commission International is a US-based not-for-profit organization that accredits health care organizations around the world. You can find out whether the hospital is accredited by searching for hospitals in the JCI website.
Spending several days at a hospital does not sound exciting to anyone. But there are options to have a great vacation where you can cure your sickness. Whether you are planning to save money or have a great holiday, just make sure that you have done your homework before travelling abroad for medical care. Then you can think about relaxing at a beach in an exotic location.
(Richard is a freelance writer with an interest in topics relating to health, cosmetic dentistry, tourism and green living. You can follow him @thefreshhealth on Twitter.)