Cheap Fitness Ideas to Stay Fit and Healthy on a Budget
You have probably heard that best things in life are free. Exercising is free too if you choose to run or jog every day around your neighborhood, do yoga quietly in your room or bike around for a couple of hours in a park. If you are reading this article, you may be looking for other ideas as well. This article hopes to share with you some ideas for fitness when you are constrained by your budget.
One of the options is to join one of the fitness centers in your area. A good way is to shop around various fitness centers. Most of these centers have 7-day free passes or 14-day free passes to try out. When you are comparing various places, it does not hurt to try several for free and learn about the environment, equipment as well as monthly fees. After you have tried out several in your area, then you can make the decision which one scores higher in the price as well overall environment. You may even be able to bargain with the manager in order to lower the price if you show her that the other center nearby is charging much less.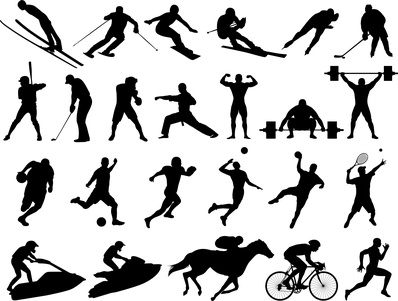 Another option is to join a sports group through a website such as meetup.com. You will find out that there are several groups for football, soccer, tennis, etc in your neighborhood. Some popular groups are biking meetups or hiking meetups. If there is not one, you can start your own. Several groups do not charge anything for a fun game. Even if some do, they are very inexpensive.
You can burn calories and have fun for free while doing every day activities. Instead of taking the elevator, try to take stairs when you can. When you go to the grocery store, park your car farther in the lot and carry your heavy grocery yourself instead of putting everything in the cart. Take your kids to the park nearby and start walking. While you and your kids enjoy the outdoors, you will burn some calories on the way.
Working out at home with cheap dumbbells can also save you money in the long run. If you are not planning to bulk up and just want to stay lean and fit, there is no need to lift heavy equipment. Even lifting 5-8 pounds of weight with multiple repetitions can help you burn calories and stay fit. Try doing more push-ups because they are a great upper body, low-cost exercise. Invest in a jump rope or skipping rope (which costs less than $20) and start jumping in the morning. Jumping rope improves your cardiovascular fitness and tones muscles even if you use it for 10-15 minutes. If you thought jumping rope was just for little kids, you will be surprised to hear that people training for boxing fitness use this exercise often as part of their program.
If you do need a fitness equipment and want to save money, buying from craigslist, thrift stores or garage sales is a great idea. You may be able to pick up dumbbells or ab rollers or even heavier equipment for next to nothing.
Another interesting idea for exercise is to make your own sandbag and do the sandbag workout. You can buy an empty sandbag from a hardware store or simply use an old duffel bag that is hiding somewhere in your garage or closet. Fill the sandbag and incorporate this into any normal workout. You can either carry a sandbag and run or take it with you when you hike. Just be careful with sandbag especially if you have back pain or if are concerned about hurting yourself. You can talk to your fitness trainer or medical professional if you have any questions.
Finally, don't forget to pay attention to your diet and nutrition. It is important to eat healthy and drink lots of water if you plan to lose weight. Try to eat as much natural food as possible and eliminate junk food and processed snacks from your diet. Eating complex carbohydrates from natural sources such as whole grains, beans or bananas provide you sustained energy for your work-out and help build muscles as well. Some people think that they can eat whatever they want as long as they burn off the calories. This is untrue because what you eat does make a big difference. Binging yourself on pizza, icecream and fried food should not be an excuse for burning off those calories later. You don't need to buy expensive protein shakes or whey protein either. Eating natural sources of protein such as salmon and beans is much better for health.
Staying fit and healthy is not a cost choice because several exercises mentioned above can be done on a budget. As long as you stay motivated and determined, you will be way ahead compared to most people.
If you have other ideas about budget fitness, please feel free to email editor@healthonabudget.com or leave a comment below.
(The information in this article reflects the opinion of the writer and not the opinion of healthonabudget.com. This article is for educational purposes only. It is not intended nor implied to be a substitute for professional medical or nutritional advice. The reader should always consult his or her healthcare provider or nutritionist to determine the appropriateness of the information for their own situation.)