Foods and Products Containing Natural Food Dyes
If you're concerned about the side-effects of synthetic food dyes, you may be wondering how to find foods and products containing natural food dyes. This article will give you a brief overview of the health dangers of synthetic food dyes and some real brand names to choose from.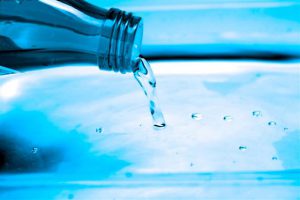 Health Dangers of Synthetic Food Dyes
Synthetic food dyes can cause much more than just allergic reaction. They can lead to hyperactivity, behavioral problems, obesity, even cancer. Click the hyperlink to learn more about the dangers of synthetic food dyes.
Common Sources of Synthetic Food Dyes
Food
Soda
Candy
Breakfast Foods (Cereal, Toaster Pastry)
Snack Foods (Pudding, Gelatin Desserts, Potato Chips, Cookies, etc.)
Ice Cream
Cosmetics and Hair Care
Liquid Make-up
Facial Powder
Blush
Eye Shadow/Eye Liner
Lipstick/Lip Balm
Hair Dye
A Healthy Alternative – Natural Food Dyes
Natural food dyes are largely made from flowers, fruits and vegetables and do not contain the hidden health dangers of their synthetic counterparts. However, allergic reaction can occur in some sensitive individuals. Natural food dyes such as carmine, annatto and saffron have been reported to cause hives, swelling, shortness of breath and anaphylaxis in a small number of people.
That being said, most tolerate natural food dyes just fine.
Foods and Products Containing Natural Food Dyes
If you want to switch from synthetic food dyes to natural ones, you may be a bit overwhelmed at all the label-reading you're going to have to do. This section can help make the transition a bit easier.
Names for Natural Food Dyes
Foods labeled "organic" or "natural" are more likely to contain natural food dyes. Look for the following names when searching for natural food dyes:
Annatto
Butterfly Pea
Cabbage Red
Capsanthin
Elderberry
Gardenia Blue
Gardenia Yellow
Grape Seed Extract
Lac Dye
Logwood Color
Lutein
Pandan Purple Sweet Potato Red
Saffron
Turmeric
Beverages
Since many commercial sodas, fruit drinks and other beverages may contain synthetic food dyes, it's important to choose organic and natural drinks instead. Here are a few examples of brand-name beverages made with natural food dyes:
Blue Sky Soda – Blue Sky, produced by Hansen's Natural, contains no synthetic dyes, artificial sugars or other harmful additives. The coloring of the soda comes directly from the fruit flavoring!
R.W. Knudsen Sparkling Essence – This sparkling beverage has the same familiar fizz and pop of soda without the fattening preservatives and additives. For example, the Blueberry Essence gets its coloring from organic brewed blueberry extract.
R.W. Knudsen Juices – This being my second mention of Knudsen juices, you can tell I'm a fan. Whether you're choosing apple, cherry, cranberry or any other of their great flavors, none of their juices contain synthetic food dyes. They're natural through and through!
Snack Foods
Jelly Belly Fruit Snacks – Not only are Jelly Belly fruit snacks tasty and synthetic-food-dye free, they're also gluten-free!
Annie's Organic Bunny Fruit Snacks – These fruit snacks are as bright and colorful as a rainbow but the dyes are made from all-natural turmeric, black carrot juice concentrate and annatto. They're gluten-free too!
Cosmetics, Medications and Other Sources of Synthetic Dyes
Synthetic dyes aren't just in food, they can be found in your cosmetics, medications and of course, hair dye.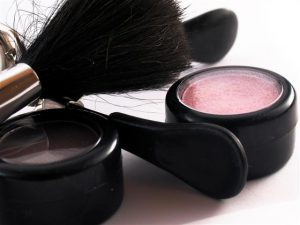 For economical, natural cosmetics, check out: Sun Cat Naturals. I've been purchasing her mineral make-up since 2007 and I love it. There are no synthetic dyes. All her products are made from natural cosmetic-grade mica, titanium dioxide and zinc oxide.
Those who frequently color their hair can turn to Light Mountain Natural hair dye to cover the grey. This hair dye uses all-natural 100% botanicals instead of harsh chemicals.
For children with dye allergies, Tylenol offers a dye-free option in cherry flavor.
Synthetic food dyes also lurk in most toothpaste. For dye-free dental care, choose Burt's Bees fluoride-free whitening toothpaste. The only coloring used is cranberry fruit powder!
Synthetic dyes can cause serious health problems including allergic reaction, obesity, behavioral problems and cancer. These dyes don't just get into your body through food, they also lurk in cosmetics, hair care and dental care products.
Though the reactions may be slight at first and they might not be noticed right away, they can cause complications down the line. If you're looking to avoid dangerous food dyes, become a label-reader. Choose organic and whole foods and snacks clearly marked "dye-free". The above recommendations can help you get started. Cutting dangerous food dyes from your diet can bring you one step closer to healing naturally in an unnatural world.