Yoga on a Budget: Affordable Ways to Practice Yoga
Yoga is an ancient discipline that originated in South Asia. The literal translation of yoga means uniting your body and soul to get inner peace. Although most people in the US think of yoga as a routine of several poses that involve stretching, yoga originated as a means to achieve spiritual and physical balance.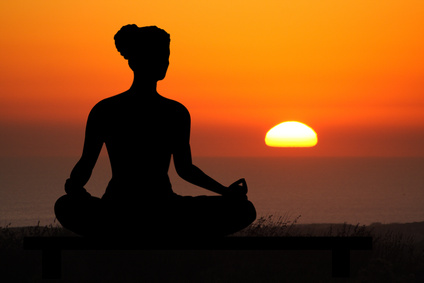 Most yoga positions can be done at home without spending a penny. If you are not familiar with yoga at all, then it is a good idea to join a yoga class to understand some fundamental poses. If you have already joined a fitness center, chances are that your membership allows you to attend several group exercises. Usually yoga classes are part of those group exercises. So you can easily learn yoga at no additional cost.
There are several other ways to find free or cheap yoga classes. The most popular way is to look for new student promotions offered by most yoga studios. These studios offer the first class for free or entire month of free unlimited yoga. To find such deals, you just need to ask at the yoga studio or you can browse in discount websites such as Groupon. This will also give you an opportunity to sample various yoga studios for free before making your decision to pay for membership in a particular yoga studio.
Another idea is to look for listings for cheap or free community yoga classes offered at community centers or local community colleges. A church at your community or your city may be offering a free yoga class.  Check with your church in the community or local parks and rec department. These classes are usually free but they may ask you for donation. If you like the class, you can donate whatever you can based on your budget.
If several of your friends are interested in yoga, you can also negotiate a group fee with a private instructor who can come to your home or office. Nowadays several companies are interested in offering fitness activities to their employees. So if you and your colleagues at work are interested, talk to your manager or HR contact to see if your company can pay for a group yoga class as an employee perk.
If you have not joined a fitness center or yoga studio and do not want spend any money at all, then you can learn yoga from youtube. Some hottest yoga videos on youtube are recommended in this website.
If you do not want to try it at home and want to find a professional yoga instructor, you can visit yoga finder. As mentioned above, usually most instructors will let you try the first few sessions for free. If you live in a big city, you may even find free yoga sessions through some yoga groups. If you and your friends want to start practicing yoga, then you may want to talk to the instructor and see if you can get a group discount at these yoga studios.
You can also get started with yoga today without having to master various poses. My recommendation is to start out with meditation. Meditation is one of the important aspects of yoga. It is quite easy to learn this. First, find a quiet place where you can remain uninterrupted for about 20 minutes. Sit on a cross-legged position with your body relaxed. Close your eyes and focus your attention on breathing in a relaxed way. You can remain in this position for about 20 minutes and ask yourself how you feel.
Another easy yoga pose is called the savasana (also called tranquility pose). This is usually done at the end of any yoga session. The instructions for this pose are very easy as well. First, lie on your back with legs stretched out in front of you. Close your eyes, stay relaxed and focus on your breathing. Inhale and exhale slowly and deeply (you will feel that your chest is expanding and the abdomen is rising). Stay in this position for about 20 minutes.
The two yoga techniques I mentioned above are basic and will help you get started. In order to learn these yoga poses more deeply, you can research online, watch the youtube video mentioned in this article or join a free yoga class.
(The information in this article reflects the opinion of the writer and not the opinion of healthonabudget.com. This article is for educational purposes only. It is not intended nor implied to be a substitute for professional medical or nutritional advice. The reader should always consult his or her healthcare provider or nutritionist to determine the appropriateness of the information for their own situation.)