Deep Sleep and other Health Benefits of Chamomile Tea
Struggling with insomnia? Learn the many health benefits of chamomile tea including better sleep, decreased anxiety, improved digestion and more!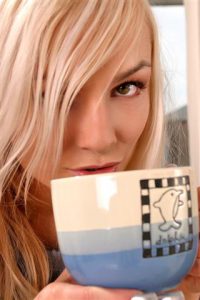 What is Chamomile Tea?
Chamomile tea comes from a flowering plant in the daisy family. The fresh and dried flowers of this plant are commonly crushed and used to make poultices, essences and tea.
Beat Insomnia with Chamomile Tea
Those suffering from transient or mild insomnia may benefit from drinking chamomile tea right 30-45 minutes before bed. The secret insomnia-fighting chemical in chamomile tea is called, chrysin. This compound helps alleviate anxiety, relax muscles and induce a deeper, more refreshing sleep.
Hay fever and food allergy sufferers may benefit most from this tea because of its ability to reduce histamine-based swelling.
More Health Benefits of Chamomile Tea
Eases Anxiety
According to a study published in the Journal of Clinical Psychopharmacology, chamomile has been shown to be an effective treatment of generalized anxiety disorder. Certain participants were given a placebo while others were given the chamomile. Those given the chamomile enjoyed a notable improvement in their GAD symptoms.
Relieves PMS
PMS sufferers can also enjoy the health benefits of chamomile tea. In addition to promoting relaxation and deeper sleep, it also helps relax cramping muscles. This can help relieve the two most major complaints of PMS sufferers; cramps and irritability. For best results, drink a cup of chamomile tea before bed or on a day when you don't have to drive or go to work.
Helps with Stomach Cramps
Stomach cramps can be the result of something as simple as overindulgence or something as serious as Crohn's disease. Frequent stomach cramp sufferers can benefit from the anti-inflammatory, muscle-relaxing properties of this health-promoting tea.
Chamomile also works by acting as an anti-spasmodic and anti-gas. It also helps ease mild constipation, which can contribute to stomach cramps.
Eases Skin Problems
Hay fever, food allergy sufferers and those with autoimmune disease often suffer inflammatory skin conditions. These most often include psoriasis and eczema. For severe cases, drinking chamomile tea and applying it topically is best. Its powerful anti-inflammatory properties calm the skin, soothing itch and providing lasting relief.
Anti-Inflammatory
According to a study done at Case Western Reserve University, chamomile is very effective as an anti-inflammatory. If you struggle with arthritis pain, rheumatism, chronic fatigue, fibromyalgia or other similar inflammatory autoimmune condition, chamomile tea can help. Chamomile tea works by inhibiting nitric oxide production; which can ease joint discomfort and chronic pain.
Effective Wound Treatment
Studies have shown that the anti-inflammatory health benefits of chamomile tea also extend to minor wounds. After cleaning and disinfecting the wound, brew some chamomile tea and let it cool. Next, pour the cooled tea onto a clean cloth or bandage and wrap the wound. Keep it on for 15 minutes before removing.
Chamomile for Beauty
Chamomile tea can also be an effective beauty treatment. Its health benefits include skin lightening, reduction of dark circles and natural hair highlighting.
Lightening your skin with chamomile tea can be done one of two ways. For just your face, bring two quarts of water to a boil and place two chamomile teabags inside. Place your face above the steaming pot, taking care not to burn yourself. To lighten the skin on your entire body, mix 4 or 5 chamomile tea bags in with your bath.
Hay fever and food allergy sufferers often have dark under-eye circles. Thankfully, the health benefits of chamomile tea extend to refreshing your eyes, reducing puffiness and giving you that well-rested look. To use, simply dip two bags of chamomile tea into a glass of warm water. Wait five minutes, ring the teabags out and place them over your eyes. Leave on until dried and remove.
You don't have to turn to expensive hair treatments or chemical-laden boxed hair lighteners. Chamomile tea works just as well naturally with no messy clean-up! Boil a pot of chamomile tea and let it cool then rinse your hair with it and relax in the sun. Instant highlights!
Relieves Muscle Twitches
Muscle twitches can be caused by a variety of different factors including candida infection, aspartame poisoning, nutritional deficiency and gluten intolerance, to name a few. A cup of chamomile tea before bed can help relax muscle and calm the neurological causes of muscle twitches.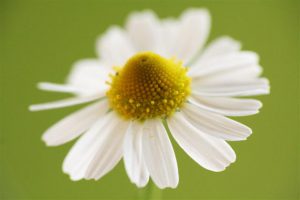 The Best Type of Chamomile Tea
When choosing chamomile or any type of tea, opt for organic. Natural and organic teas are less likely to contain harmful additives and preservatives that may cause health problems down the line. Here is a short list of preservative-free chamomile teas:
Traditional Medicinals Organic Chamomile Tea
Each of the 16 individually-wrapped tea bags contains only 1,300 mg of 100% organic chamomile tea. This tea is guaranteed gluten-free, vegetarian and complies with Fair Trade regulations.
Numi Organic Chamomile Lemon Herbal Tea
This box of 18 teabags contains organic Egyptian chamomile tea with tangy lemon myrtle that gives this mellow tea a delicious little kick.
Yogi Comforting Chamomile
This certified-organic tea is all-natural with no artificial additives or preservatives. It ships in easy-to-open packaging.
Stash Premium Organic Tea
This tea is wrapped individually in foil bags, completely organic and made in the USA.
Bigelow Cozy Chamomile Tea
This chamomile tea is completely natural and contains only chamomile flowers. It is also gluten-free, Kosher and contains no calories or carbohydrates.
Chamomile Tea Contraindications
Chamomile tea is generally regarded as safe for everyone. However, there are some exceptions. If you're on blood thinners or any anti-anxiety medication, consult with your doctor before trying chamomile tea. Pregnant women should not drink chamomile tea as it may bring about premature labor.
Those allergic to plants in the chrysanthemum family, chamomile tea may experience mild to severe allergic reaction including hives, swelling, sneezing, watery or itchy eyes or, in severe cases, anaphylaxis.
Those with a serious medical condition should consult a licensed healthcare practitioner before taking chamomile or any natural remedies.
Chamomile tea taken 30-40 minutes before bed can ease you into a comfortable sleep, calm menstrual cramps, ease inflammation and keep you looking healthy, beautiful and refreshed!