What Are Highest Risks to Your Health
by Dr. Gary Gibson
Most people would agree, that preventing health loss is better than needing a cure, and is far, far cheaper. It's surprising then that many people are ignorant of the medical conditions and the causes behind them that are currently killing and crippling the nations of the world.
Whilst I say it is surprising, it is also understandable. The normal human reaction when facing thoughts that are uncomfortable and disturbing is to ignore those thoughts and trivialize them.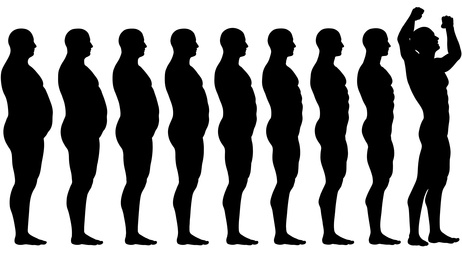 I remember reading a book called "Cognitive Illusions" a number of years ago. It was a dry and dusty academic book, but some of what it discussed about the mind and how we deceive ourselves was amazing.
Research has shown that if you ask healthy people what are the things that make them happiest in life, their good health doesn't even make the top 5.
However, if you ask people in poor health what would make them happy, good health is absolutely top of the list. The reason is simply, when we have good health we refuse to contemplate life without it.
Whilst understandable, it is also not a smart situation. Given the knowledge that all of us have a high chance to lose our good health, the smart thing to do would be to do everything in our power to reduce that risk.
Let me put it this way, if you were in Vegas and someone said "Hey let me improve your odds of winning" and you knew that they could, would you turn them down??
Well we have exactly the same situation, only now, it's something far more important than money, it is our personal health.
The Institute of Health Metrics and Evaluation, based in the University of Washington compiled an international study and determined the highest risks to people's health. They put those risks and the number of premature deaths per year that each risk factor causes into a table see below. I was really surprised when I saw the results myself, I'll explain why in a minute.
Highest Risks to Health
| | |
| --- | --- |
| Dietary risks | 678,282 |
| Smoking | 465,651 |
| High blood pressure | 442,656 |
| High body mass index | 363,991 |
| Physical inactivity | 234,022 |
| High blood sugar | 213,669 |
| High total cholesterol | 158,431 |
| Ambient air pollution | 103,027 |
| Alcohol use | 88,587 |
| Drug use | 25,430 |
Source: http://www.healthmetricsandevaluation.org/gbd/news-events/news-release/united-states-losing-ground-other-countries-health-outcom  (Data based on 2010 deaths)
Whilst surprised the great thing about this is that it is also an opportunity because knowing what the largest risk factors to our health are, allows us to try and control them.
For instance, if you take the top 5 in the list, we can all take steps to reduce our risks. Here are some of my personal thoughts.
1) Dietary Risks
On dietary risks we can all gain the resolve to change our eating patterns to improve our diets. Not only will this greatly reduce the risk to our health, it will also life our moods and make us generally happier.
It's the classic old advice that we hear again and again, fresh food, vegetables and fruit. There are some great articles on this blog about great food for your health.
2) Smoking
On smoking, it's tough, very tough, to give up, but accepting that a consequence of smoking is getting lung cancer or being crippled in a wheel-chair after a stroke, can help to motivate us.
There are many support organisations that will help us quit, we can use them. Also if we are friends with someone who wants to quit then we can also help them.
3) Blood pressure
Well, in extreme cases we can see our physician and ask for medications to keep it under control but there are alternatives in some less serious situations.
For instance, if we take up running or a similar cardiovascular sport, our bodies adapt to make us better and part of the adaptive change is an increase in the size of our blood vessels. This obviously greatly lowers the body's blood pressure.
There is also a very strong link between the mind and the body and relaxation techniques such as meditation can have a significant influence in reducing high blood pressure.
4) High body Mass Index (BMI)
Lots of people with a high BMI struggle with this and I'm sure are sick of people giving them a hard time. I understand this because my BMI at one point was much too high.
However, in the end we all make our choices and we should be rational enough to accept the fact that if we have a high BMI, we are putting our health at risk. Now that's something that we may view as an acceptable risk, and choose to maintain our current lifestyle and that's cool.
However, if we do want to lower our chance of ill health, then this is one that is entirely within our personal control, and as seen from the list it is a very significant cause of early death and disease.
5) Physical Inactivity
This is very similar to the previous one in that the amount of physical activity in our lives is entirely controlled by ourselves. Most of us in the western world are at a huge disadvantage in that our jobs are very sedentary and so physical activity has to come in our out-of-work time, which let's face it, often has lots of competing calls on it.
However this is also a very easy one to fix. We can start small and slowly and build up our levels of activity. We can also make this one lots of fun, we can learn to dance, or play a new sport.
We can go for walks with friends, or on our own. Whatever we like, that's what is great. There is almost an infinite variety of choice. Plus as an added bonus, the more we up our physical activity levels the more we will help ourselves reduce our BMIs.
(Dr. Gary Gibson is a researcher who has developed a keen interest in nutrition and fitness. Having experienced the positive influence of improving fitness levels in his own life, he now enjoys writing articles to try and help others. He is also an associate of Effective Personal Training, which provides personal training services in his home, Durham England, www.effectivepersonaltraining.co.uk, and also in Newcastle England www.personaltrainersnewcastle.com.)