Top Benefits of At Home Workouts That You Can Enjoy
by Gregory Brown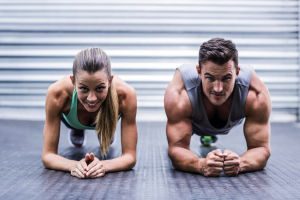 Maybe you have heard people saying that working out is good for you. But do you have the time to visit the gym and work out for few hours weekly? Lots of people claim that they do this but they do not have enough time to go to the gym.
For every person who does not visit the gym, there are many people who just don't want to go. So, there has to be an alternative for those who want to exercise without going out, right? The good thing is that there are many alternatives that you can consider.
Well, you can always visit the gym but for some people, working out at home provides just as many benefits as visiting the gym. Do you know that working out each day can give you a lot of health benefits and increase appetite?
So imagine exercising at home and getting a lot of benefits that people gain when working out in the gym. Amazingly, it's a lot much easier to enjoy those benefits than most people think. Here are some top benefits of at home workouts.
It's Less Expensive
As compared to going to the gym, at home workouts is less expensive. As you complete your home exercise plans, you should know that the cost of any gym equipment is always a one-time cost while you have to pay the monthly costs when working out in the gym.
You can have a workout plan that you do at home at less than the prize that you will use for a gym membership. You can also save a lot of money on things such as travel costs and clothes since you do not have to buy expensive clothes needed in the gym.
It Provides Privacy
If you are one of those people who is intimidated by having to work out in front of other people then this is the best plan for you. These types of home programs offer you the advantage of getting a real workout at the comfort and privacy of your home.
You do not have to worry about other people looking at you. Even if you are embarrassing yourself you are doing it at the comfort of your home. You can exercise at your pace and not have to worry about keeping up with others.
Flexible and Convenient
This is one of the best benefits of working at home. If you are using the gym, you must show up at the set time offered. On the contrary, when working at home you can do the home routine at your own time during the day.
You do not have any more excuses for not visiting the gym. Also, you do not have to take time to prepare before going to the gym. You only need to change and start working out when you feel like.
You can Get a Trainer of Choice
Have you ever gone to the gym only to find that your favorite coach is not around or is on sick vacation and the substitute trainer is not the best?
When it comes to working at home, you will never be surprised again anymore. Your favorite trainer will never be on vacation or sick, you only need to dial play and start working out.
You Never Have to Wait for the Equipment
Whether it's a recumbent bike or a spinning bike, you do not have to wait for someone to finish his exercise before you can start using the equipment.
In the gym, there is always that one person who cannot finish exercising on time. If you are working out at home you do not have to wait for anyone. You can use your own machines and exercise at your own pace.
You have a Cleaner Environment
One of the major advantages of working at home is exercising in a better environment. Believe it or not, gyms are breeding grounds for a host of germs. Although some people do a good job of cleaning the equipment before and after workouts, most people don't. This means that every piece of equipment has some sort of germs living on it.
On the contrary, when you are working out at home you do not have to worry about the cleanliness of the equipment. This reduces the chances of getting ill from sharing equipment and space while working out.
Greater Consistency
As compared to working out in the gym, working at home gives you more consistency in the flow of exercise since you can easily eliminate the many distractions that can hinder your program.
For instance, it's easier to have excuses why you cannot visit the gym. By working out at home, you will eliminate those excuses so that you can get focused on what you are doing.
Exercise at Your Own Pace
It can be annoying when you register to take workout classes only to realize that other people are in much better shape than you are. While this can motivate you, it can also do some damage to your confident.
Exercising at home allows you to move at a pace that you are comfortable with. You do not have the pressure to push yourself at a pace that you are not comfortable with that can make you end up with some injury.
You Can Set a Good Example
Your friends and family members always look up to you for support and guidance. One of the greatest gifts that you can give them is being your best. You can do this by taking good care of yourself through eating proper diet and exercising.
By setting a good example for them, you will be doing a great thing.
Conclusion
Those are some of the benefits of at home workouts. No matter where you decide to exercise, the importance of this is enormous, hence choose what is right for you and do not look back. It's obvious that there are also many benefits that you can gain by working out at home. You can save money, time and also get the privacy and space that you need. Try them out today and you won't be disappointed.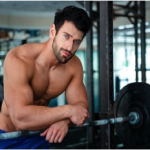 (Gregory is chief editor at ConstructMuscles.com. He spends half of my time in his blog while the other half on being physical fitness trainer. Believing in the great benefits of bodybuilding and fitness to the body, he has been motivated to become a fitness enthusiast. Stay connected to him on Twitter.)