Top 10 Healthy Foods To Keep In Your Pantry
by Sani Golriz
Believe it or not, there are certain foods that can act like natural medicine. They can treat some conditions and prevent others from appearing in the future.
In addition to their numerous health benefits, these healthy foods can also have a positive impact on your appearance and your overall well-being.
Here are the top 10 healthy foods to keep in your pantry, along with their health benefits:
1. Oatmeal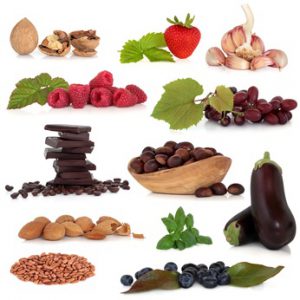 Oatmeal is very popular for the fact that it keeps your arteries clean and it also lowers bad cholesterol. In addition, just like salmon or olive oil, oatmeal also contains omega-3 fatty acids, which are essential for a healthy heart.
You can eat a small bowl of oatmeal a day, combined with various fruits – bananas, apples or grapes are ideal. Oatmeal is a low-calorie food (a cup of oatmeal contains approximately 150 calories).
It is rich in phosphorus, magnesium, selenium and high amounts of quality fibers.
2. Raisins
Raisins are among the top 10 healthy foods you must have in your pantry. They are very rich in antioxidants and iron, have anti-inflammatory properties, can relieve constipation, and potentially treat anemia (given the high amounts of iron found in raisins).
In addition, raisins are also very good for maintaining healthy teeth. Nonetheless, they are high-calorie (300 calories/100 grams); therefore, they are not recommended if you are trying to lose weight.
However, they are ideal if you want to gain several pounds!
3. Chocolate
Everybody loves chocolate, and whoever said it is bad for your health was mistaken.
As a matter of fact, dark chocolate can reduce blood pressure and bad cholesterol, and it can increase the levels of good cholesterol.
Dark chocolate will also help you lose weight.
Moreover, dark chocolate has potential cancer-fighting properties and the high amounts of flavonoids and antioxidants are known to improve cardiovascular health. In order to enjoy the health benefits of dark chocolate, it is recommended to consume 7 grams (1/4 oz) per day.
4. Walnuts
Just like salmon, walnuts are also very rich in Omega-3 fatty acids. Walnuts have cancer-fighting properties and they contain melatonin (a highly potent antioxidant), which regulates sleep.
If consumed regularly, walnuts can also have a positive impact on your memory and attention. They also fight the side effects of aging, can reduce inflammation, and prevent stroke. The daily dose should be about 7 walnuts/day (around 25 grams).
5. Olive Oil, The Liquid Gold
The numerous health benefits of olive oil are well-known. Olive oil reduces the risk of developing heart disease and it also lowers the level of bad cholesterol.
It also has cancer-fighting properties, regulates blood pressure and also reduces the risk of developing type 2 diabetes.
In order to fully benefit from the effects of olive oil, it is highly recommended to use extra-virgin olive oil instead of the processed version.
6. Blueberries, Raspberries And Strawberries
Berries are not only tasty, but also very beneficial for your overall health. Berries are very good for your vascular health, they can prevent certain types of cancer and urinary tract infections, and they also have anti-inflammatory properties.
You can use berries to make a tasty sauce for lean meats, or you can simply squeeze them along with other fruits to obtain a glass of natural, healthy fruit juice.
Just like apples, one cup of berries per day will keep the doctor away!
If you want to keep berries in your pantry throughout the entire year, you could preserve them by drying them. Afterwards, you can use the dried berries for tea, or you can rehydrate them and use them for cakes and such.
7. Beans 
Beans (especially dark ones) are very rich in antioxidants and they can prevent cancer in the long run, provided that you consume at least three servings of beans per week.
In addition to their cancer-preventing properties, beans are also good for your heart as they are known to prevent heart disease.
8. Sweet Potatoes
Sweet potatoes contain high amounts of nutrients such as potassium, fiber, calcium, Vitamin C and A, along with plenty of antioxidants.
Sweet potatoes are low-calorie as well, and they contain approximately 95 calories/spud. They support the proper functioning of your immune system, improve mood, reduce stress, and protect your heart and muscles in the long term.
9. Soy
Soy is known for lowering bad cholesterol. In addition, soy promotes bone health, reduces the bothersome symptoms associated with menopause (like hot flashes and night sweats), and contains soy isoflavones and high-quality lean protein, which are essential for a healthy heart.
Consume about a cup of tofu or soy milk on a regular basis and you will enjoy all the health benefits of soy.
10. Flaxseed
Flaxseed should not be missing from your pantry if you want to have a healthy diet and a long life free of diseases. Flaxseed is extremely rich in Omega-3, Omega-6, and fiber. This food is ideal for breakfast (when combined with cereals), and the fatty acids found in flaxseed protect your heart in the long run.
These pantry essentials are not only very healthy and tasty, but they are also cost-effective. If consumed properly, these foods can prevent a series of dangerous diseases. It is better to prevent than to treat!
Do you have any others to add to the list? If so, please leave a comment below.
(Sani Golriz is a community blogger and staff writer for CollegeFocus. You can find CollegeFocus on Facebook at www.fb.com/collegefocus.)