Tips to Find a Good Affordable Doctor
by Carolyn Kane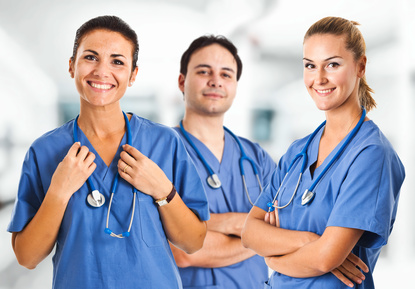 Finding a good doctor can be one of the most important tasks you undertake. Not only are they responsible for helping fix your medical issues, they should be sharp enough to detect warning signs before they grow into full blown problems.
There is no shortage of quality medical practitioners out there, but finding a good doctor who will not cost you an arm and a leg can be extremely difficult.
Does Your Doctor Have Good Communication Skills?
The first quality patients should look for in their doctor is good communication skills. According to a report published by the Journal of Internal Medicine in 2010, spotty communication is responsible for the majority of patient dissatisfaction and malpractice suits.
When doctors are in med school, they are put through training with "simulated patients" to teach them about bedside manner and to teach them to listen and communicate with patients effectively.
If you try out a doctor who does not appear to be listening attentively and asking relevant questions, it's probably time to take your business elsewhere. It's not ok for a doctor to treat you like a number. If you feel uncomfortable find someone else to treat you.
Don't be afraid to talk to a lot of doctors and ask them questions. Verify that they don't make you feel uncomfortable or awkward when you talk to them.
You have to feel comfortable talking with your doctor or you won't be able to tell them the information they need to most accurately determine the right course of action. Your feedback can be a vital piece to the puzzle.
Research Doctor Ratings and Reviews
Most often, like with many other services in life, word of mouth is a great way to find a suitable doctor. Websites like angieslist.com give people a chance for members to rate doctors, service professionals and hospitals.
It's more regulated than Yelp and not anonymous. Since membership fees (and not the businesses themselves) support it, or consumers who write a good review to get a kickback, the reviews are honest and reputable.
Discuss Insurance Coverage
Once you've found a couple of doctors and you had a chance to check their references, the question of finances must be addressed. If you have insurance, make sure that each doctor accepts your policy.
You can usually check online through your provider or you can call and ask the receptionist before you go to your appointment. You won't want to waste valuable time with your doctor discussing insurance issues when you are talking about health problems or prevention at hand.
Self-Pay Installment Plans for Patients without Insurance
If you are going at it without insurance, you should talk to each doctor's billing assistant about his or her particular self-pay plans. Many doctors offer installment plans to pay for examinations and procedures.
Look for a doctor that offers a flexible payment plan as opposed to one who requires large lump sum payments.
Use Free Websites to Find Doctors
There are also sites that are dedicated to helping those without insurance find affordable healthcare in their area. UCompareHealthCare.com is a free service that puts patients in touch with different health care facilities and practitioners so that they can find a doctor who fits their budget and needs.
You can also visit your insurance provider's website because it also provides a list of doctors and hospitals.
Visit Walk-in Clinics
One of the most effective ways to save money on visits to the doctor's office is to try walk-in clinics. These services are growing in popularity very rapidly because of their quick response time and relative affordability.
The nurse practitioners and physician's assistants who work in these centers are usually well trained to treat common ailments. These clinics are often found in pharmacies and drug stores and listed in the yellow pages. They can be much more affordable than the alternative of an office visit or a very pricey trip to the emergency room.
Prevention is the Best Medicine
The old saying, 'prevention is the best medicine' is as true now as the day it was coined. If there are dietary or lifestyle changes that can be employed to keep you out of the doctor's office, you should give them a shot. However, if you need to go to a medical doctor—you need to go to a medical doctor.
Not all doctors are equal when the health of you and your family are concerned. You have the right to choose whom you want treating you, especially if the condition is serious and/or chronic.
Don't be intimidated and don't continue to go back to doctors that you feel are ignoring your feedback. Yes, they went to medical school, but you're the one that lives in your body every day. There's nothing wrong with 'interviewing' doctors before they treat you on a regular basis.
(Carolyn Kane is a guest blogger who writes about registered nursing schools, the current state of health care in America and continuing education for medial professionals.)