Three Ways to Save Time and Money While Preparing Healthy Meals
by Che Chengsupanimit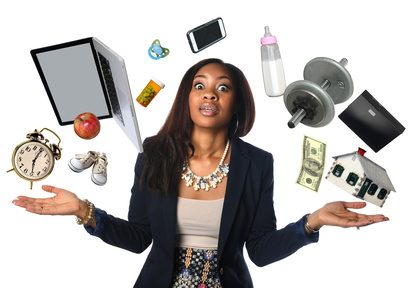 People often talk about trying to save money while living healthy. Done right, those two ideas can go hand in hand.
It's also important to think about saving time during this process. If it takes a lot of time to save money and live healthy, then lazy people (like me) are a lot less likely to do it. As a busy professional, it's important to also save time while living healthy on a budget.
In order to do this, we'll deconstruct the process of living healthy when it comes to nutrition. First, you'll have to buy the groceries.
Second, you'll have to prep the food and cook it.
Third, you'll have to spend time eating the food.
Finally, you'll have to clean everything up.
Dang! That sounds like a lot of work. However, the following are three ways to reduce the amount of time it takes to finish the entire process with less hassle.
Order Groceries Instead of Going to the Store
Depending on how many trips you take to the grocery store and how much time you spend at the grocery store per trip, this could potentially save you an hour or two every week.
As an added bonus, you'll feel less tempted to buy snacks you don't need at the grocery store since they won't be right in front of you while you're browsing through the store. By using grocery delivery services such as Instacart, Amazon Fresh, or Peapod, you'll be able to save time and potentially save money each week.
A lot of these services have an option where you can save your grocery list too, so you'll be able to make the same order week after week with barely any effort. Good deal!
Prep Food in Bulk
Generally speaking, the time it takes to cook two pounds of meat compared to one pound of meat is not remarkably different. Because of this, cooking in bulk will save you a ton of time. Part of this is because everything else is already set up.
As a comparison, think about your email. First, you'd need to turn on your laptop, connect to the Internet, open Google Chrome or another browser, log into your email, read the email, reply to the email, close Google Chrome, and then turn off your laptop.
Imagine if you had to go through all those steps for every single unread one of your unread emails. Sounds like a huge waste of time, right? Same goes for cooking meals one-by-one. If you're looking to save serious amounts of time and money while eating healthy, prepping food in large amounts is the way to go.
Disposable Plates and Cutlery
For those of you that are just starting to get into the habit of cooking healthy meals at home, I highly recommend starting with disposable plates and cutlery. By cutting out cleanup time to the furthest extent possible (unfortunately you'll still need to clean those pots and pans), you'll be able to make eating healthy at home significantly more manageable to begin with.
Sure, it costs money to purchase paper plates and disposable utensils, but you save money over the long run by getting into the habit of making your own food. Additionally, you'll be using less dish washing soap (and water, if that's included in the monthly bills).
However, once you get very comfortable with the cooking process, I would recommend going back to regular plates and cutlery. Disposable plates and cutlery are the equivalent of training wheels on a bicycle, and are not meant for long-term use.
Of course, it makes sense to have some of those lying around the house for those days that are just extremely hectic.
Closing Thoughts
Preparing cheap and healthy meals at home can actually be divided into four parts- buying, cooking, eating, and cleaning. You can significantly reduce the complexity of eating at home by taking out the first and last step (buying food and cleaning up, respectively). That leaves us with cooking and eating food.
For those of you starting to eat healthy on a budget, I highly recommend using all three methods to save time and reduce complexity, at least until you get very comfortable with cooking food. This way, you're only focusing on one skill (cooking) instead of three skills (buying and cleaning).
Once you're comfortable with the cooking aspect, you can then add the cleanup aspect back into the process by using regular plates and cutlery. However, you may want to keep a small supply of disposable plates and cutlery just in case you're pressed for time.

Finally, you can then buy your own groceries if you so choose. Personally, I like the idea of going straight home without stopping by the grocery store after work, so the idea of ordering groceries is still very appealing to me. Ultimately, it's all based on your personal preference and what works for your lifestyle.
(Che writes about fitness and health in both physical and mental aspects for busy professionals through his website. He is a former college wrestler, member of Thailand's national freestyle wrestling team, and current combat sport enthusiast. You can read more about him here.)