The Heart-Healthy Benefits of Rooibos Tea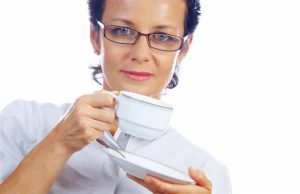 You may have heard of the many health benefits of green, white and black tea but what about rooibos tea? Learn how this flavorful, antioxidant-rich brew can help improve heart health, clear acne-prone skin, ease upper respiratory ailments and more!
What is Rooibos Tea?
Unlike a true tea, which is derived from the Camellia sinensis plant, rooibos (pronounced 'Roy Boss') tea comes from Aspalathus linearis, a small shrubby bush found only in Africa. The name rooibos comes from the African word for "red bush". This tea is strong but naturally caffeine-free with a sweet, slightly nutty flavor. It may be enjoyed plain, with a slice of lemon, a teaspoon of honey or flavored with sugar and milk.
Healthy for Your Heart
Rooibos tea provides some excellent heart-healthy benefits. Chrysoeriol, an antioxidant in rooibos tea has been shown to inhibit narrowing and hardening of the arteries by inhibiting the migration of smooth muscle cells inside the aorta. Rooibos tea also helps by inhibiting the activity of the enzyme responsible for cardiovascular disease.
According to a 2005 study done in Pakistan, the health benefits of rooibos tea extend to lowering blood pressure and improving blood circulation.
A research study published in the Journal of Ethnopharmacology revealed that participants who drank rooibos tea for a period of six weeks showed a decrease in bad (LDL) cholesterol and an increase in good (HDL) cholesterol.
Supports Liver Health
The health benefits of rooibos tea also extend to the liver. According to a study done in Spain, the antioxidant-rich tea triggers key enzymes called AMPK that help prevent fatty liver and the development of other metabolic disorders.
Laboratory tests have also concluded that rooibos tea can help reverse the affects of liver intoxication.
Eases Respiratory Problems
In parts ofSouth Africa, rooibos tea is used to ease upper respiratory congestion and allergic inflammation. The flavonoid, chrysoeriol dilates bronchial tubes and acts as an antispasmodic.
May Slow the Effects of HIV
One of the surprising health benefits of rooibos tea is its ability to help fight the effects of HIV. According to a study, rooibos extract shows strong anti-HIV activity. The alkaline extract of rooibos tea leaves appear to suppress HIV-induced cytophathicity (pathological changes in cells).
Slows Brain Aging
As a person ages, oxidative stress and damage can lead to diminished memory and poor motor skills. The high antioxidant content in rooibos tea appears to fight the free radicals that cause oxidative damage and reverse or slow brain aging.
Eases Colic in Babies
It is said that a desperate South African mother by the name of Annique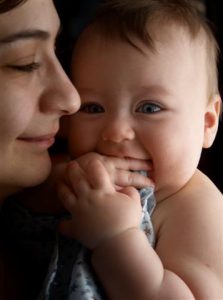 Theron put some rooibos tea leaves into her screaming child's milk bottle to quickly warm it and ended up inventing an incredible cure for colic. Her book, "Allergies: An Amazing Discovery" went on to help hundreds of women and their colicky infants. The antispasmodic effect of rooibos tea soothes upset tummies when mixed in with baby's formula.
Safe for Kidney Stone Sufferers
People prone to kidney stones often have difficulty enjoying the health benefits of tea due to its high oxalic acid content. Rooibos tea is safe for those with kidney stones because it contains no oxalic acid.
Helps Clear Skin
For those suffering from acne, eczema and psoriasis, rooibos tea can provide some soothing health benefits. Its alpha hydroxyl acid and zinc content helps clear skin naturally from the inside out. Use warm rooibos tea directly on the skin to help calm inflammation and clear breakouts.
Home-Made Rooibos Tea Mask: Mix warm, well-steeped rooibos tea with half a teaspoon of apple cider vinegar and two teaspoons of oatmeal. Massage onto face and leave on for 15 minutes. Rinse thoroughly with warm water and finish with a splash or two of cold water to tighten pores.
Strengthens Bones
Because of its high calcium and manganese content, red rooibos tea helps strengthen bones naturally.
Alleviates Anxiety and Insomnia
Another health benefit of rooibos tea is its natural ability to alleviate anxiety and insomnia. Since the beverage is caffeine-free, it can replace your afternoon cup of coffee, which can decrease feelings of jitteriness before bed.
The Best Type of Rooibos Tea
When choosing a pre-packaged tea, look for organic. Many commercial teas contain unnecessary chemicals and additives that may cause the health problems you're trying to treat or prevent. Here are a couple of natural rooibos teas to try:
Now Foods Organic Rooibos Tea
Sweet, flavorful with earthy undertones, Now Foods Organic Rooibos tea contains only one ingredient: Rooibos tea.
Choice Organic Rooibos Tea
This tea is fair-trade and certified organic, containing only rooibos tea packaged in unbleached teabags.
Celestial Seasonings Madagascar Vanilla Rooibos Tea
This rooibos tea is my personal favorite. The flavor is crisp and sweet and delicious served hot with honey and a raw cinnamon stick. For a tasty, caffeine-free sweet tea option, steep four teabags for a couple of hours and pour into a tea pitcher filled with ½ a cup of pure honey and chill. Yum!
The Republic of Tea Double Red Rooibos Tea
This flavorful red tea comes in unbleached teabags in an airtight tin. It is certified organic and fair trade with no additives or preservatives.
Rooibos Tea Contraindications
Anyone with an iron deficiency should consult their doctor before drinking any tea containing tannins as this can worsen the condition. Because of its estrogenic properties, those with breast cancer should also talk with their doctor before using rooibos tea. Those with other serious health conditions should notify their doctor before trying herbal remedies.
Whether you want to improve your immune system or quiet your colicky baby, rooibos tea has the health benefits you've been looking for. Served hot or cold, African red bush tea is safe for kidney stone sufferers and is completely caffeine-free.