Ten Creative Ideas for Cooking and Eating Well on a Budget
by Nick Clipton
Yes, it is totally possible to eat well even when you are on a budget! All it really takes is a little creativity. Here are some easy-on-the-pocket ideas to start with:
1. Soup-er Savings
Soups are hearty and usually don't cost a lot to make. Pureed vegetable soups are great. They're not only easy to cook but will do wonders for your body too. Instead of cream or milk, add a peeled and cubed potato to your soup. This makes your soup more freezer-friendly too. Another tip: Save your chicken or meat bone scraps from filleting, vegetable peels and stems; and make broth and stock from them.
2. Use Your Noodle
Think of noodles as a glorious blank canvas upon which to paint your bold layers of flavor! And it doesn't always have to be pasta. How about some pad thai? It may sound exotic, but to take the hassle out of making it, just purchase a ready-made spice paste from the grocery store. Bulk up the dish with tofu, bean sprouts, egg, and cilantro; all of which can be had for cheap.
3. Canned? Good!
Canned goods can be both useful and tasty … if you use them well. Try this quick tuna bake: Mix together some pasta, canned tuna and vegetables in a baking dish. Season it with salt and pepper. Grate some cheese and mix with milk over low heat to make a quick sauce then pour all over. Add breadcrumbs and more cheese on top; then bake. Want to make this a healthier dish? Instead of cheese, just use tomato sauce!
4. Your Daily Bread
Keep an eye out for leftovers that can be turned into a whole other dish. Stale bread can be used to make French toast or bread pudding, or cubed and toasted to make croutons for soups or salads, and you can even whip them up and turn them into breadcrumbs for coating and frying.
5. Potato Pancakes
Potatoes are universally inexpensive, can be added to almost any dish, and they make you feel fuller faster. To make these pancakes, peel and grate 7 to 8 small potatoes; toss with the juice from half a lemon. This is done to prevent them from oxidizing and losing their flavor. Rinse to remove excess starch, then grate one medium onion and add to the potato mixture. Place the mixture in a salad spinner and spin until thoroughly dry.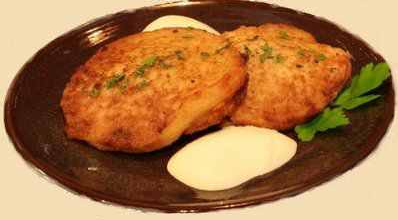 Don't have a salad spinner? Place the potatoes in the middle of a tea towel, gather up the sides, and squeeze the excess moisture out. Repeat several times. Transfer the potatoes to a bowl and season with salt, pepper, juice from half a lemon, and garlic powder. Add oil to a frying pan over medium heat then add a cupful of the potato mixture, flattening it with a spatula to make a pancake. Fry for 2 to 4 minutes, then flip to cook the other side. Repeat with the remaining mixture. Transfer to a plate.
Usually it is served with sour cream and a sprig of dill. However, these pancakes are so versatile that you can top them with anything – jelly, ketchup, mustard, honey or fruit syrup!
6. Salad Days
Economical cooking can mean healthy cooking (or mixing and tossing) too. Salad greens might be a tad expensive, but arugula and lettuce aside; there are so many other options to explore. Experiment with spinach, or try a cabbage and carrot slaw flavored with mangoes or mandarin oranges.
A very inexpensive alternative is to use sprouts such as mung bean, lentil and alfalfa. For dressings and vinaigrettes, skip the expensive store-bought versions and simply make your own with what you have on hand. Skewer a garlic clove in a vinegar and olive oil mixture and season with salt and pepper. To add flavor, add some juice from a lemon or other citrus fruit.
7. Get Saucy
Dress up simple dishes by serving them with a sauce that hits the spot. For instance, if you're whipping up crispy tilapia fillets, take it up a notch with a sweet and sour pineapple sauce. Try the sauce on pork chops too! To make the sauce: Mix crushed pineapple, sugar, banana ketchup, water, soy sauce, vinegar and salt. Bring the mixture to a boil then simmer for 5 to 6 minutes. Add some julienned carrots and red bell pepper and cook until the vegetables are slightly soft (it takes around one minute). Add cornstarch dissolved in water and continue cooking until the mixture is thick. Just pour the sauce over the fillets and you have one saucy delicious dish!
8. How About Going Meatless?
Vegetarian dishes can pack just as much flavor as their meaty counterparts. Experiment with different herbs and spices to add pizzazz to what's on the table. Spices can now be purchased in small amounts and at inexpensive prices at your neighborhood grocery store. You'll be amazed at the difference a pinch or two makes with the resulting flavor of your dish. In going meatless, choose the vegetables that are in season for your menu as they will be cheaper than those that aren't in season.
9. Spring Rolls
Fresh spring rolls are tasty, and you can choose to skip the frying step to not only save money, but eat healthier too. For the filling, your options are endless: Add a little cooked ground pork, lots of shredded cabbage and julienned carrots, maybe some spring onions and peanuts. Make a simple dipping sauce by combining peanut oil, soy sauce and lime juice. Things don't have to be complicated to be delicious!
10. Omelets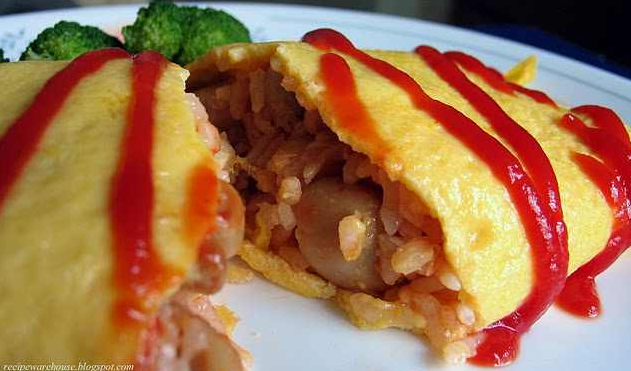 Speaking of more leftovers, nearly anything can be turned into a tasty omelet with the addition of a beaten egg. To avoid boredom with this dish, get creative. Here's a nifty idea: Make omelets with whatever you've got left over. Place some rice in the middle, roll them up, and serve with tomato sauce for a tasty concoction that the Japanese call "omu-rice".
(This post has been contributed by Nick Clipton from BuildingBodyMuscles.com. He is a trainer and loves blogging on about healthy food habits and keeping fit. Visit his site to know more about online exercise program.)