Small Health Changes that You Won't Notice but Your Body Will
by Martina Mercer
By the time we're in the second month of a New Year we're either rolling with the new, super healthy regime or we're berating ourselves for not keeping up with the New Year's resolutions.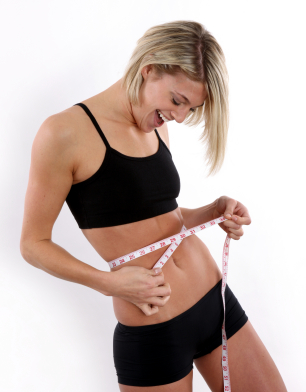 Health clubs up and down the country have tumbleweed blowing through them as the January wannabes, wannabe at home, while the regulars have taken a break to avoid the surge of unfit bodies.
The weather doesn't help either, let's face it, January is the worst month of the year to choose drastic change that requires extraordinary self-motivation.
Do you really want to run on icy roads or would you rather curl up in front of a log fire with a good book?
If you do have a regular exercise regime, you have stuck to your new year's resolutions and you're considering returning to the gym, now we've all given up, there's no need to read on.
However, if, like me, you've found balancing work, family and resolutions impossible, here are some tips on how to be healthier without incorporating massive change.
1) Choose Your Activity
When we consider a fitness regime we automatically assume we have to do the exercise set out by personal trainers. This includes dancing, aerobics, running, power walking or weights.
In fact you do a lot of exercise every day that could burn just as many calories. Here are some of my favourites:
Housework
Housework is a chore that few of us enjoy but we do it anyway. Consider ditching the cleaner and taking a few hours every week to clean the house from top to bottom.
From washing windows to doing the ironing you'll burn off more than 5 calories a minute and at the end you'll have a lovely clean house to show for it, along with a cardiovascular workout.
Gardening
Gardening is great exercise, from digging to weeding to simply mowing the grass. You'll find your heart rate increases and you burn fat.
Hobbies
Pottery, painting, DIY, bird watching, these are all healthy ways to enhance heart health without hitting a gym.
Shopping
Just a day out shopping can burn an extraordinary amount of calories. The trick is to wear flat shoes so you can move faster and to drink water rather than stopping for sweetened calorific lattes.
2) Movement for Mums and Dads
If you're a parent you'll be familiar with the wonder we all feel when we ask where our little ones get their energy from. You can learn from this while having a lot of fun too. All you have to do is be a child for an hour, or a day if you're feeling brave.
Pick a dry day, maybe a day out, and follow your children, do what they do, (warn them first unless they think you're a little odd). If they climb the climbing frame, follow. If they skip down the road, join in. If they go on the swings, get your partner to push instead.
The next day you'll be amazed at where you ache, those children really do know how to work every single muscle group while they play.
3) Step it Up
One easy way to increase your fitness levels gently is to slightly increase your speed. If you usually walk up the stairs, run. If you walk to work, walk faster.
If you make the bed at a leisurely pace, set a time limit. Overtime you'll gradually strengthen your heart so you find sprinting a doddle.
4) Fool Yourself with Food
Few people like feeling restricted, especially with food. A diet can seem like a punishment whereas calorie counting can become a full time job. Instead make small changes. Reduce the size of your plate, to ensure you have just a little less at dinner time. If this sound a little drastic, leave one or two mouthfuls on your plate instead.
Changing the colour of your plates can help too, darker plates tend to encourage us to eat more, it's all psychological.
If you love sugary snacks try cereals or porridge which will fill you up without the fat. Swap full fat milk for semi skimmed and have one less sugary drink a day.
Changing your lifestyle can seem daunting, it's this fear that puts many off for years. Instead of avoiding it this year, start small and see what a difference it makes. This will give you the motivation to go further, faster.
At this time of year, if you do find it hard to be motivated, many health clubs offer free membership to combat the lull after the January rush. You could try their free trials without parting with a penny and see if it could be for you.
(Martina Mercer is a freelance digital marketer and copywriter, recently winning the Working Mum of the Year Award along with being a finalist as the most courageous Mumpreneur and the Beauty Journalist of the Year.)