Seniors – How to Stay Independent in Your Own Home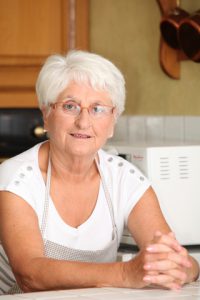 As you enter your golden years, aches, pains, and injuries can make navigating your familiar home more difficult. You and your loved ones may have discussed the benefits of moving into an assisted living facility or a ground-floor apartment but you'd prefer to age in place. Just because you're getting a bit older doesn't mean you have to leave the comfort of a home you've enjoyed for decades. These tips can help.
How to Stay Independent in Your Own Home
In order to stay independent and comfortable in your own home, there are a few home and lifestyle modifications you should consider.
Invest in Home Care Services
Home healthcare services can offer you the care and compassion you'd find in a senior living facility but in the privacy of your own home. Home health aides come to your home several times a week to assist you with meal preparation, housekeeping, personal care, and more. He or she can also help with light errand-running such as taking you to the grocery store or post office.
Arrange for Alternative Transportation
A common concern for seniors and their families is transportation. When it becomes more and more difficult to get behind the wheel without risk of an accident, seniors lose their independence along with their license. Alternative transportation options are ideal for both seniors and their loved ones because it offers peace of mind.
Alternative transportation options include:
Public transportation such as busses, taxis, coaches, and trains can make getting to your destination easier and less stressful. Seniors receive discounts on most forms of public transportation and can often purchase passes in bulk.
Carpooling is another attractive option for seniors who wish to remain independent. Car sharing can help you to get around to where you need without the stress of driving yourself.
Modify Your Home for Easier Living
Making a few modifications to your home to help suit your individual needs will help you remain independent for years to come.
These modifications might include:
The shaking and tremors associated with neurological disability can make something as simple as eating a meal a painful challenge. Investing in weighted utensils can help make mealtime more manageable.
For an elderly person, a fall in the tub can mean months if not years of recovery. Walk-in bathtubs can greatly reduce this risk by making it easier to get in and out without having to lift your feet far off the ground. With a walk-in tub, all you have to do is step in through the door, sit down to fill the tub, bathe, drain, and step out.
Navigating stairs can be very difficult for seniors due to a wide variety of medical conditions. Seniors with arthritis, cardiopulmonary issues, and neurological disease are often at risk for serious falls and fatal injury. This is why seniors and their loved ones often invest in custom made stairlifts. These comfortable lifts allow for total home access and navigation without the exhaustion and risk of climbing.
Grab Bars and Mats in the Shower
If a walk-in tub isn't something you're able to invest in right now, adding grab bars and non-slip mats to your shower can help make bathing much easier and safer.
Levered Door Handles and Faucets
Arthritic hands have difficulty grasping doorknobs and handling faucets, which is why they should be levered. This way, seniors won't have to struggle just to go from room to room or get a glass of water.
If you're a senior who is confined to a wheelchair or another type of mobility device, stairs will be impossible to navigate without assistance. Outdoor wheelchair ramps can be built around, above or to the side of your staircase to make home access easier and more convenient.
Elimination of Tripping Hazards
For an elderly person, trips and falls are serious business. This is why it's important to eliminate all tripping hazards. Securing loose carpeting (or ripping it out altogether) and eliminating raised door thresholds can help reduce the risk of a debilitating injury. Also, all electrical cords should be tied up and tucked out of the way. Adding sufficient lighting to these areas can help reduce accidental trips as well.
These days, seniors are aging better and staying healthier for longer periods of time. A bit of assistance and home modification can save thousands of dollars in assisted living bills and make those enjoying their retirement years remain right where they are.