Natural Pain Relief and Other Health Benefits of Cinnamon Tea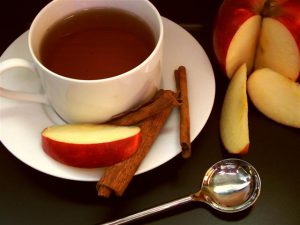 If you're like millions of people suffering with chronic pain and inflammation, you may find natural pain relief in a warm, fragrant cup of cinnamon tea. In addition to natural pain relief, cinnamon tea can help fight yeast infections, improve circulation and even ward off certain types of cancer.
The History of Cinnamon
In ancient times, cinnamon was considered a commodity worth its weight in gold (or silver anyway). In ancient Greece, 350 grams of cinnamon was considered to be worth as much as 15 kilograms of silver! The name "cinnamon" is derived from the Arabic "amomon", which means 'fragrant spice plant'.
Cinnamon for Inflammation
If you struggle with chronic pain due to arthritis, rheumatism, fibromyalgia, Crohn's disease or other inflammatory condition, a warm cup of cinnamon tea may provide some welcome relief.
According to a medical study, sodium benzoate, a metabolite of cinnamon, is thought to block the molecules that promote inflammation. It goes on to say that this metabolite might also prevent the destruction of the myelin sheath in MS patients.
More Health Benefits of Cinnamon Tea
The health benefits of cinnamon tea don't stop there. Due to its strong antiviral properties, this fragrant spice is like having a pharmacy in a cup.
Fights Yeast Infections
Those who suffer from frequent yeast infections (chronic candida) may be able to turn to a cup of cinnamon tea for lasting relief. According to a Canadian study, cinnamon can be used as a natural cure for medication-resistant yeast infections.  
Heart Healthy
The health benefits of this healing spice also extend to the heart. It helps improve circulation and prevents blood clotting. This helps lower blood pressure and may prevent heart attack. A few cups of cinnamon tea per day may even be able to replace your low-dose aspirin regimen. (Talk with your doctor first.)
Controls Blood Sugar
Cinnamon tea can be an excellent health tonic for those with type II diabetes. A recent study showed that cinnamon naturally improves glucose metabolism in those who consumed just half a teaspoon of cinnamon per day.
Lowers Cholesterol
In addition to controlling glucose levels, cinnamon may also help lower cholesterol LDL("bad cholesterol") and triglycerides but leave HDL, ("good cholesterol") alone.
Wards off Cancer
The health benefits of cinnamon may also extend to the prevention of cancer. Because of its strong antiviral, antimicrobial and antitumor properties, cinnamon has been reported to prevent colon and other cancers.
Weight Loss
Cinnamon tea is a great weight loss drink because of its ability to regulate glucose metabolism. If glucose is not regulated and sugar becomes too high, the body goes into "fat storing" mode and stays there. Cinnamon helps reverse this process and also acts as a natural digestive aid and metabolism-booster.
Improves Circulation
Got cold hands? Place a nice, hot cup of cinnamon tea in them! Poor circulation can mean living with hands and feet that are constantly cold, no matter what the outside temperature. Cinnamon can help with this by improving your circulation naturally. It's considered a "warming herb" by practitioners of Ayurvedic medicine.
Acts as a Digestive Aid
Cinnamon contains compounds called catechins, which may help relieve the nausea associated with digestive disorders. A cup of cinnamon tea can also help improve your digestion by helping the body better break down and process food.
Prevents Periodontal Disease
Gum disease is caused by fungal mouth infections and tooth decay. Because of its natural antifungal properties, a cup or two of cinnamon tea may help prevent the development of periodontal disease.
Protects Immune System
Because of the antiviral properties of cinnamon tea, it is an excellent ally to have around during cold and flu season. Those suffering from autoimmune disorders may also find lasting relief by drinking cinnamon tea regularly.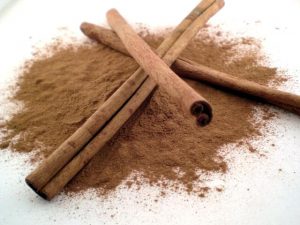 The Best Type of Cinnamon Tea
To enjoy the full health benefits of cinnamon tea, opt for organic, preservative-free tea. This small list of natural teas can help get you started:
Uncle Lee's Chai Organic Rooibos Cinnamon Tea
This 100% organic tea offers the health benefits of rooibos tea and cinnamon without a trace of caffeine. Its only ingredients are: Rooibos, cinnamon, cardamom, ginger, chicory, cloves, black pepper, stevia and natural cinnamon flavor. Sweeten with milk, sugar or stevia to taste.
Twinings Organic Citrus Cinnamon Spice Tea
Hints of citrus complement the flavor of cinnamon well in this completely organic, gluten-free spice tea. Certified fair-trade ingredients include: Organic hibiscus, organic cinnamon, organic peppermint, organic lemon myrtle and organic ginger.
Bigelow Cinnamon Stick Tea
This completely preservative-free cinnamon tea contains only two ingredients: Rich black tea and spicy cinnamon. This tea is certified Kosher and completely gluten-free.
Stash Premium Cinnamon Vanilla Herbal Tea
Cinnamon and vanilla make for a delicious combination. This natural tea contains no preservatives and only contains cinnamon, chamomile, rooibos, sarsaparilla and gluten-free vanilla extract.
Cinnamon Tea Contraindication
Cinnamon tea should not be ingested by anyone on blood thinners or with a bleeding disorder without first consulting their doctor. This tea should also be avoided by pregnant women because of its emmenagogue properties. Nursing mothers should avoid this tea as well as it may cause allergic sensitivity in the infant. Never overdose on this or any other herbal tea or remedy.
A warm cup of cinnamon tea may help ease chronic pain, improve digestion and boost your immune system. Try a cup today!