Marshmallow Root – Treats Sore Throats and More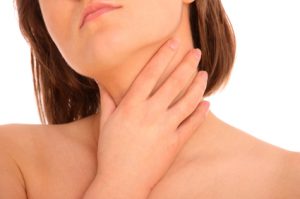 If you've never heard of marshmallow root, you're missing out. Not only is it an effective herbal cure for sore throat, it also has many other health benefits. Marshmallow root is a demulcent herb native to Europe and Western Asia. It acts as a natural anti-inflammatory to soothe irritated tissues both inside and out!
Marshmallow Root – An Effective Herbal Cure for Sore Throat
Marshmallow roots works effectively because of its thick, soothing mucilage properties. It soothes and heals inflamed tissues while boosting the immune system from the inside out.
During cold and flu season, sore throats are common. You can use oregano oil to get rid of the cold and marshmallow root to ease your sore throat.
For best results, use dried marshmallow root leaves to make a tea. Add one tablespoon of dried root to an eight-ounce mug of boiling water. Allow to steep 30-90 minutes before straining. Take three cups a day until the sore throat subsides.
Other Health Benefits of Marshmallow Root
In addition to being a leading herbal cure for sore throat, marshmallow root can also provide health benefits for your digestive system and more.
Acid reflux disease is a common ailment millions of people suffer from. Chronic overuse of acid reducers only makes the problem worse. Drinking a cup or two of marshmallow root tea can help soothe irritated and inflamed tissues while helping your esophagus heal.
Poor digestion is one of the leading causes of acid reflux as well as diarrhea and constipation. Adding a cup of marshmallow root tea before meals not only cuts down on inflammation, but helps the digestive system better absorb necessary nutrients from food. The mucilage content of marshmallow root also helps ease and regulate the elimination process.
Marshmallow root naturally swells when mixed with food and water. This can help promote a feeling of fullness, which can help you lose weight. It also eases the digestive process and improves elimination of toxins from the body.
Marshmallow root has been used for centuries to treat teething naturally. To ease the suffering of teething for your baby, visit a health food store and purchase a few sticks of marshmallow root. Wash and allow the root to dry before peeling the bark back. Make the root smooth and cut it down into chunks. Allow your baby to chew a couple of 3-inch pieces throughout the day. Do not exceed more than 5 or 6 grams per day.
Ulcers are often caused by H. Pylori infection. Marshmallow tea can help soothe irritated tissues and heal the pain and discomfort of stomach and other intestinal ulcers. Its natural anti-inflammatory properties combined with its demulcent action makes it the ideal natural remedy for most any type of ulcer!
Treats Inflammatory Skin Disorders
In addition to healing sore throats and treating ulcers, marshmallow root can also be used topically to treat eczema and psoriasis. To use topically, boil marshmallow root leaves as a tea and allow to cool. Using a clean gauze, wrap the water-soaked leaves and press against the affected area of the skin. Leave on for 15-20 minutes. Alternatively, you can also bathe in marshmallow root tea leaves.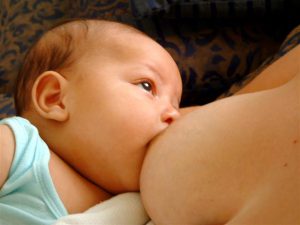 In some new mothers, breastfeeding can be a challenge due to lack of milk. Marshmallow root is a natural galactagogue, which can be used in conjunction with fenugreek, blessed thistle, and alfalfa to promote natural lactation.
If you lack dental insurance or if your dental health is poor, you may be prone to gingivitis. To treat the inflamed gums, bad breath, and bleeding caused by gingivitis, use marshmallow root. Steep marshmallow root as you would if you were planning to drink the tea. Allow to cool to room temperature. Rinse with the tea for 1-5 minutes twice per day.
Contraindications
Marshmallow root is safe for use by most health individuals. However, marshmallow root slows the absorption of some medications so it should it should not be consumed within several hours of any prescription or over-the-counter medication.
If you're allergic to okra, hollyhock, hibiscus or cotton, you might be allergic to marshmallow root. Always take caution when trying new herbs and natural remedies. Do not use during pregnancy without first consulting with a physician.
Also, if you have any serious medical health problems, do not use marshmallow root or any other herbal remedy without first speaking with your doctor.
Whether you're looking for an herbal sore throat remedy or a natural heartburn remedy, you'll find what you need in marshmallow root. This herbal remedy can be taken in tea, capsule or tincture form. Don't take your sore throat lying down this winter. Fight back the way nature intended; with natural remedies!