Hibiscus Tea Lowers Blood Pressure and Has Several Health Benefits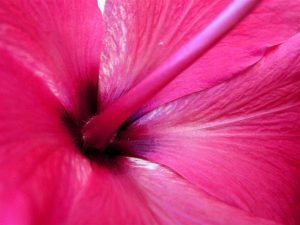 High blood pressure has many health risks associated with it. Unfortunately, some high blood pressure medication may have side effects that make you want to stop taking it. Hibiscus tea can help lower blood pressure naturally, reduce dehydration and even prevent wrinkles!
High Blood Pressure Health Risks
High blood pressure commonly affects 20% of the population and most people who have it are asymptomatic, meaning they show no symptoms. Undetected high blood pressure increases risk for congestive heart failure and stroke. According to an article from the Mayo Clinic, the damaging health effects of high blood pressure don't stop there. It can also lead to weakened arteries, aneurysm, coronary artery disease, stroke, dementia and even kidney damage.
People who've been told by their physician they have high blood pressure may be taking a medication to lower it. However, one of the most common side effects of taking this type of drug is erectile dysfunction. According to WebMD, 70% of men who experience ED stop taking their blood-pressure-lowering medication.
Thankfully, there's a natural remedy for high blood pressure that comes in the form of a delicious tea: Hibiscus!
What is Hibiscus Tea?
It's a tea made from the flowers and fruit of the Hibiscus sabdariffa plant.
Lower High Blood Pressure with Hibiscus Tea
According to Dr. David Williams, hibiscus tea has been proven to lower high blood pressure within just 12 days of continuous use. Study participants who stopped drinking the tea for just three days noted their blood pressure slowly creep upward so the tea must be taken regularly for lasting effect.
Other Health Benefits of Hibiscus Tea
Lowers Cholesterol
In addition to lowering blood pressure, a cup of hibiscus tea has also been shown to lower cholesterol in test-tube studies.
Boosts Immune System
Hibiscus tea continues its health benefits by boosting the immune system. Chock full of vitamin C and free-radical fighting antioxidants, it's the ideal drink to ward off a cold or flu.
Fights the Effects of Aging
A hot cup of hibiscus tea may also help fight the effects of aging. Its high antioxidant content helps run off the free radicals that cause hardening of the arteries, cognitive decline and physical effects such as wrinkles and lines.
May Aid in Weight Loss
Another health benefit of hibiscus is weight loss. Because of its high antioxidant content, it can help reduce body fat naturally. Hibiscus may also help reduce belly fat because of its natural diuretic effect.
Acts as a Natural Body Coolant
Hibiscus also acts as a natural body coolant and is used in this way by African and Middle Eastern nations to ease the effects of a hot climate. Sipped hot or cold, hibiscus tea is an excellent way to re-hydrate and cool your body.
Reduces the Effects Eye Strain
Tired eyes from working on the computer all day? Try placing two cooled-off steeped hibiscus teabags over your eyes for 15-20 minutes. They can help reduce puffiness, redness and swelling and keep your eyes feeling and looking their best.
May Prevent Stomach Cancer
According to research, hibiscus tea may help prevent stomach cancer. Its strong antioxidant properties have a toxic effect on cancer sells in the digestive system. Those struggling with chronic digestive difficulties may do well to use this tea as a preventative.
Detoxifies the Body
The health benefits of hibiscus tea continue by helping detoxify the body. Those living with autoimmune disorders or looking to lose weight may benefit most from regular detoxification.
The Best Type of Hibiscus Tea
Whether you're selecting true tea or herbal tea, it's always best to choose a tea with as little ingredients as possible. An unbleached teabag containing only the organic main ingredient is best. Here is a short list of hibiscus teas for you to try:
Celebration Herbals Hibiscus Tea
This organic tea contains only one ingredient: 100% pure hibiscus.
The Republic of Tea Natural Hibiscus
Juicy and bold, this fruity tea can be sipped hot or cold. It's caffeine-free and sweetened with natural Stevia instead of sugar.
Hampstead Organic Fair Trade Rosehip Hibiscus
Not only does this tasty tea come in a beautiful box, it's 100% organic and contains only two ingredients: Hibiscus and Rosehips. Each staple-free teabag is individually-wrapped in biodegradable packaging.
Ambassador Organics Biodynamic Egyptian Hibiscus Tea
This certified organic, Fair Trade tea contains only 100% organic hibiscus. Steeped for hot or cold tea, this luxurious, velvety-smooth tea is a cut above the rest.
Hibiscus Tea Contraindications
As with any natural remedy, hibiscus tea is not for everybody. Pregnant and nursing women should avoid using hibiscus. Do not take hibiscus with acetaminophen. Also, consuming more than five cups of hibiscus tea per day may lead to nausea, vomiting and/or diarrhea. As always, if you have a serious medical condition, consult your healthcare provider before trying any natural remedies.
A cup of hot hibiscus tea can help lower your blood pressure, cool you off and detoxify your body. It is an excellent health tonic sipped hot or cold. Drink it alone or with your favorite sweetener. For best health benefits of this tea, flavor with honey or Stevia instead of table sugar.
For high blood pressure relief without the side effects, a cup of hibiscus tea may be just what you need to stay out of the doctor's office and keep healthy the natural way.