Cancer Prevention Plan That Won't Break the Bank
by Patricia Dean-Escoto, CNC
Eating a plant-based diet can be a powerful ally in the prevention of or the recovery from cancer. The problem with this is that the cost can also be a hindrance.
The biggest push-back I receive from some of my client's centers around cost. Often, what I hear is that 'it's just too expensive to switch to a plant-based diet'.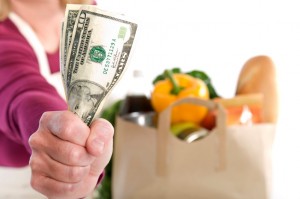 In the current world of nutrition, eating healthy has become the new black. It's the fad that's been turned into a multi-billion dollar industry and everyone in the industry is trying to cash in.
Don't get me wrong, the importance of eating a healthy diet cannot be overstated.
However, the reality is that the cost is often the determining factor as to why a lot of people opt for the cheaper, less nutritious alternatives.
After a cancer diagnosis, many people embark on a personal quest to adopt a healthier lifestyle. However, when faced with the reality that fresh string beans can cost close to $2 a pound, while their canned counterpart is less than half that, they quickly abandon this quest and opt to choose the less costly alternative.
Somewhere in this unpleasant reality, the daily recommended 5 servings of fruit and 8 servings of vegetables can get lost.
Add to this the desire to consume the most nutrient-dense foods in the form of organic, and you can wind up turning people off from the healthier side of life.
To be sure, eating organic is the better choice. Selecting organic fruits and vegetables; as well as grass-fed meats and dairy, will help eliminate the many toxins and pesticides found in these conventionally-grown foods.
This is why I recommend adopting the following simple principles. These simple, yet effective concepts will allow you to stretch your dollars, provide you with quality produce, and can help ensure you are getting the nutrients your body needs, without breaking the bank.
Buy Locally
When it comes to organic, all fruits and vegetables are not created equally. The longer the haul, the more pesticides the product will contain. When foods are transported over vast distances, the likelihood of pesticide use increases.
One way to avoid this is to buy locally. When you buy local and in-season produce, your chances of finding a farmer not using pesticides will increase. Additionally, because most local farmers are doing some type of crop rotation, the level of pesticides used on will vary from year to year.
This is why the Environmental Working Group annually tests fruits and vegetables in an effort to determine the amount of pesticides contained in them. Their Dirty Dozen Shopper's Guide details, those foods with the highest level of pesticides; as well as the ones containing the least.
Use this guide to help determine which foods you should buy organic and which ones you can purchase locally.
Make Recipes So They Spread Across Multiple Dishes
The other key to making your dollars go as far as possible is to make them so they can span across several types of meals. One of the most daunting challenges many of my clients face when trying to adopt a healthy plant-based diet was that they found themselves at the store several times during the week.
Eating healthy felt like a chore because the constant shopping was a chore. Plants don't last long, so the need to replenish them is always present. However, much of this anxiety can be alleviated by cooking with the future in mind.
Preparing ingredients that can be used across multiple dishes will increase usage and cut down on your time spent shopping. An excellent example of this is the recipe below. It is one of my favorites because of its versatility. The cilantro cheese can be used as a base for taco wraps; as well as a topping for an appetizer.
Cilantro-Cashew Cheese (makes 1 cup)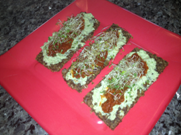 Ingredients:
2 cloves garlic, crushed

½ -tea Himalayan sea salt

1-cup raw cashews

2 ½ – tablespoons fresh lemon juice (1 lemon) ¼ -cup fresh cilantro leaves

¼ -cup water
Preparation Steps: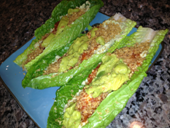 1) To make the cheese, place garlic and salt in a food processor and process into small pieces.
2) Add cashews and continue to process until consistency is like a paste.
3) Add lemon juice, cilantro and water and continue processing until contents are smooth-like, but not watery.
(Patricia Dean-Escoto is a certified nutrition consultant and breast cancer survivor. Born in Montclair, New Jersey, she earned her master's degree in Education from Capella University. She has more than 20 years of experience working in both the field of education and healthcare. In 2006, after being diagnosed with stage 2 breast cancer, Patricia returned to school to study nutrition. She is a graduate of Bauman College, where she earned her certification as a Nutrition Consultant.
Recently, she hosted a year-long radio show called Pathways to Healing on the Voice America network where she interviewed experts in the field of health and wellness. She is a Raw Foods chef and author of 'The Top Ten Superfoods for Preventing Breast Cancer'. Patricia is also a Certified Cancer Physical Trainer. Her company, Pathways2healing, works exclusively with cancer patients in the area of nutrition and exercise. She lectures both locally and nationally on the topic of nutrition and cancer prevention.)