7 Features to Look For in a Good Activity Tracker
by Alex Fischer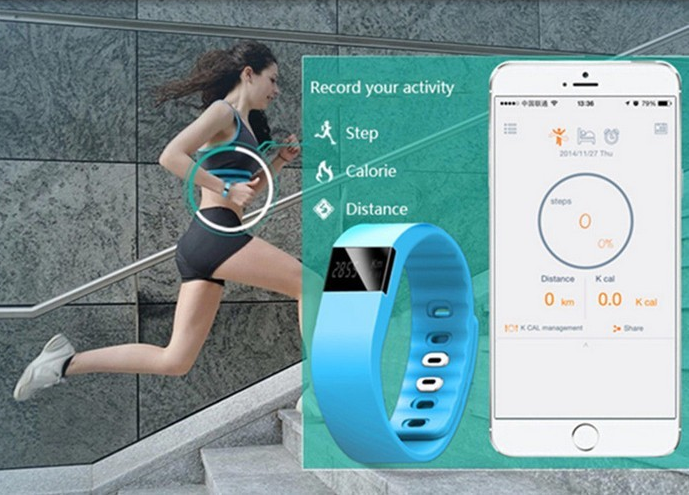 As the popularity of sports watches and high tech wearables continues to rise, you might be under the impression that the humble fitness tracker is on the way out, but this is simply not the case. While it is true that sport watches can do most of the simplistic tasks that used to be standard on fitness trackers (such as keeping track of your calorie intake and heart rate) and can measure a slightly more complex set of metrics, basic fitness trackers are still quite tough to beat in terms of durability and affordability.
Sure, when earlier models of fitness trackers first entered the market almost a decade ago, they were little more than simplistic pedometers. However, the latest versions can track many different metrics as well as several different types of physical activities – from swimming to biking to mountain climbing – with a higher level of precision than ever before.
Aesthetically, there are many options as well. Today's fitness trackers come in many different shapes and form factors. Necklaces, bracelets, wristbands, and even simple clip on devices that you can wear on a belt loop are just a few examples of how versatile these devices have become.
Most trackers are quite discrete, while others have large displays that are too flashy to ignore. The apps that support these devices have gotten a lot more detailed as well. In addition to offering simple data mapping, many apps will correlate and quantify your sleeping patterns and remind you about your fitness goals – which can be highly motivating when a streak of laziness strikes.
Fitness trackers may not be as cutting edge as they used to, but they are still very good at keeping track of how –and how much- you exercise during the day.
However, the technological advances in fitness trackers over the last few years has brought along a lot of new features, and with new features comes increased complexity.  Let's take a look at some of the most important features.
Heart Rate Tracking
Many fitness trackers come with heart rate monitoring. Heart rate monitoring is an excellent way to keep track of your beats per minute during cardiovascular exercise such as running or swimming. However, there are few different types of heart rate tracking technologies that are specific to certain device types. Here are the three most common ones:
Optical

heart rate sensors are light driven devices that operate by reading the blood passing through your veins. This is a very unobtrusive style of sensor and is probably the most common among all heart rate tracking technologies.
Ballistocardiography

sensors offer a more direct approach – they simply measure the pressure exerted by your heart during strenuous exercise. This technology is often found in chest worn trackers and is more accurate during water based activities such as swimming as water tends to interfere with optical style sensors.
Bioimpedance

sensors measure electrical signals passing over your skin. This type of technology is usually found on standalone heart rate monitors such as a chest strap style devices. Standalone heart rate monitors will usually need to be paired with a wrist-based unit or a compatible smartphone.
Movement Tracking
Keeping track of movement is one of the key features of any fitness tracker. Fitness trackers quantify your movement by utilizing a variety of different miniature sensors that are embedded within them. Here are 3 of the most popular:
Accelerometers

are the bread and butter of fitness tracking. Accelerometers keep track of simple things like your distance traveled throughout the day or during exercise, how many steps you take in during the day, and when you've been at rest for too long. They also help to give you a rough idea of how many calories you're burning during your daily routine.
Altimeters

keep track of one thing and one thing only: elevation. This type of sensor is not common in many devices but it is a nice little add-on as it allows you to keep track of how many steps you climbed during your day. Devices with this functionality are also ideal for people who do a lot of hiking as they are able to track your elevation in real-time.
GPS tracking

is generally limited to high-end devices like sport watches, but some fitness bands feature this type of tracking as well. GPS tracking is ideal for activities such as trail running or mountain biking, as will give you a very accurate map of your overall pace and distance traveled during the day. These types of trackers are great if you prefer to exercise outdoors since they require a clear view of the sky in order to take accurate readings.
Sleep Tracking
If you are looking to lose weight or get in shape, fitness and exercise are obviously very important. However you should never overlook the importance of sleep, and that's where fitness trackers can also help. Keeping track of your sleeping patterns (or lack thereof) is just as important as being physically fit and will aid greatly in motivation/energy levels.
Devices that track your sleep are usually fairly limited unless you have a tracker that has built-in heart rate monitoring. Accelerometer only fitness bands will only log your movement and times you left your bed at night. Devices with heart rate monitoring are more robust, allowing you to keep track of not only your movement and "out of bed" time, but also the different levels (REM, NREM) of sleep that you enter during the night.
Connectivity Options
When looking for a fitness tracker one should never overlook connectivity technologies. Bluetooth is the most prolific as it is compatible with many smartphones and other fitness wearables.
However, an emerging technology called ANT+ is becoming more popular as it has better range and takes less battery power. ANT+ is basically a radio standard that was developed specifically for low power devices like fitness trackers and it is most commonly found on things like power meters or standalone heart rate monitors.
Water Resistance
At some point during the lifetime of your fitness tracker, it is highly likely that it will come in contact with some sort of moisture – especially if you are a highly active person. The vast majority of fitness trackers are water resistant. However, this does not mean that they are waterproof.
While a water resistant tracker is generally adequate for the majority of people, those who enjoy water-based activities like swimming would do well to pay attention to the ATM rating of their device.
ATM stands for atmospheric pressure, which is a fancy term for denoting how deep a device can be submerged before it becomes nonfunctional. Trackers with a rating of 5 ATM or greater are considered fully waterproof and are submersible in 50 meters of water.
Fitness Apps
Most devices come with a first party app that is fairly robust and will keep track of all of your metrics and training schedules. Some will also allow you to compare your stats with other users.
There are also many standalone third-party fitness tracking apps that have stood the test of time and receive regular updates, making them a good companion to any brand of fitness tracker. Apps like Strava and MapMyRun are said to offer greater accuracy and have a very large following. They are also compatible with most first party fitness trackers.
Extras
When searching for a decent quality fitness tracker one mustn't neglect the many extra bells and whistles that are commonly found on today's devices. Features like silent alarms to notify you when you've been idle for too long, automatic sleep detection, and automatic exercise logging have become fairly commonplace and can "automate your fitness routine", allowing you more time to focus on other important tasks throughout the day.
Conclusion
Fitness trackers may be a little dated when compared to a more expensive devices like sport watches. However, the current generation of trackers offers a fairly robust feature set for a very good price. And there are devices that are suitable for any type of individual – whether they be highly active or just looking to lose a bit of weight.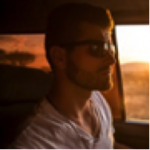 (Alex Fischer is an avid blogger and he often writes about fitness and health topics. He also reviews fitness gadgets and health monitors. When he is not out exercising, he does photography as a hobby, spend time with my family, and blog about fitness.)